Introducing The Cookbeast Mobile App
Read it in 4 Minutes
The Wait Is Finally Over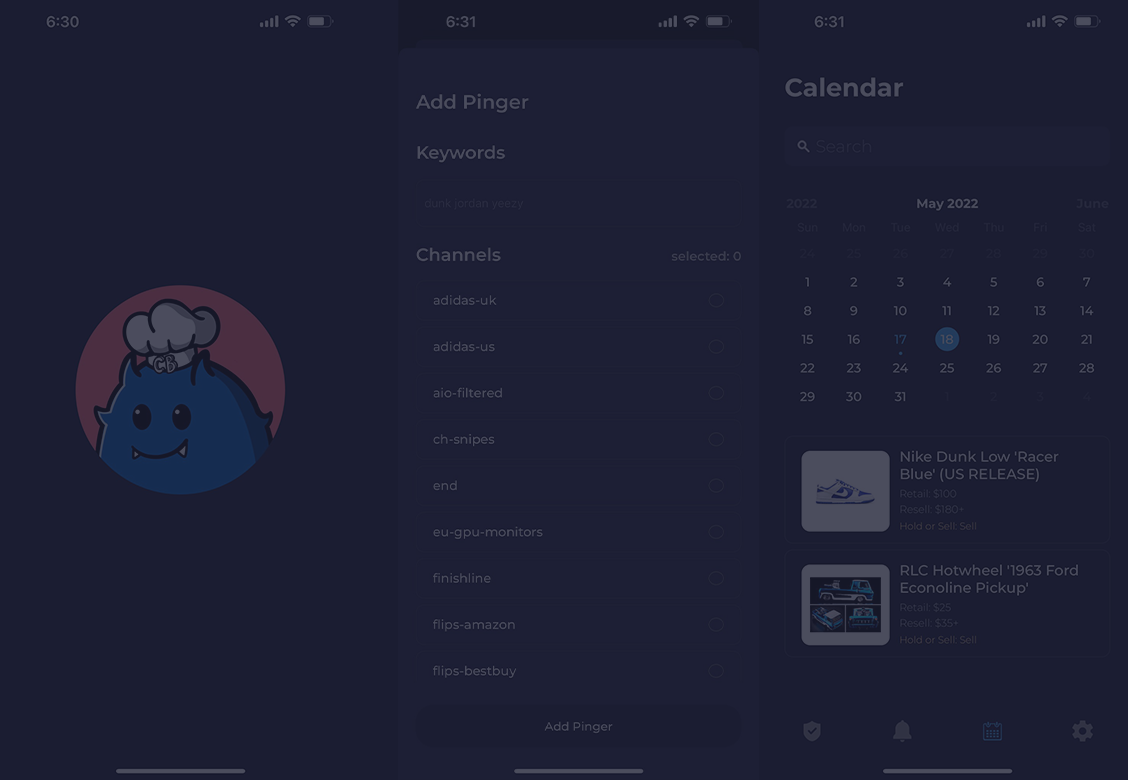 Introducing The Cookbeast Mobile App!

⁠⁠The Wait is finally over, the Cookbeast Mobile App is now available for free to all Members, this piece of technology is something we all hold great pride in showcasing to you, so what does it do i hear you ask? Well
⁠
⁠Push Notifications from Beast Pinger
⁠
If you're not already familar with our Beast Pinger tool, to sum it, Beast Pinger is one of the many tools our members can utilise to help them secure the latest sneakers, this tool, used in conjunction with our lightning fast monitors, send's you personlised Direct Messages through the keywords you add on the portal, now with the Beast Mobile Companion you can recieve these notifications directly through your mobile push notifications, just like any other app you may have installed via the app store, these notifications can be enabled or disabled as you wish!
⁠
⁠Live Release Calendar
⁠
⁠With no day like the other, sometimes it can be slightly difficult to keep an eye on every single little thing that may go on throught the day, but now with the Beast Companion App, you can view all the upcoming releases featured on our server from the comfort of your mobile device, groovy.
⁠
Not only does the calendar showcase what's releasing, it also features retail & resell statistics provided by our highly skilled staff, so you've got all the vital information you need in one place!
⁠
⁠Staff Notifications & Announcements

⁠Discord can sometimes be a hectic place, with so many messages being sent at once, its not uncommon to miss those vital messages in the heat of the moment, However, that all changes with the Companion App.
⁠
Our staff will be able to send those all important announcements & alerts directly to your device, for example if an item suddenly drops, you'll be alerted instantly with all the information you need to know, so now you'll never miss those all important pings
⁠
⁠Whats Next?
⁠
⁠Well if thats not tantalized your taste buds, our developers are hard at work to bring you constant updates, so there's always improvments and new features in the works, so with all that said and done, this is just one of our incredible features offered within your subscription.
Want to secure access to our brand new mobile app? or maybe one of our other amazing tools? take the plunge & Purchase a membership today
Technology
Written by Huer on May 19, 2022